We're off to a good start this season, and here are a few of my favorites from the collections thus far!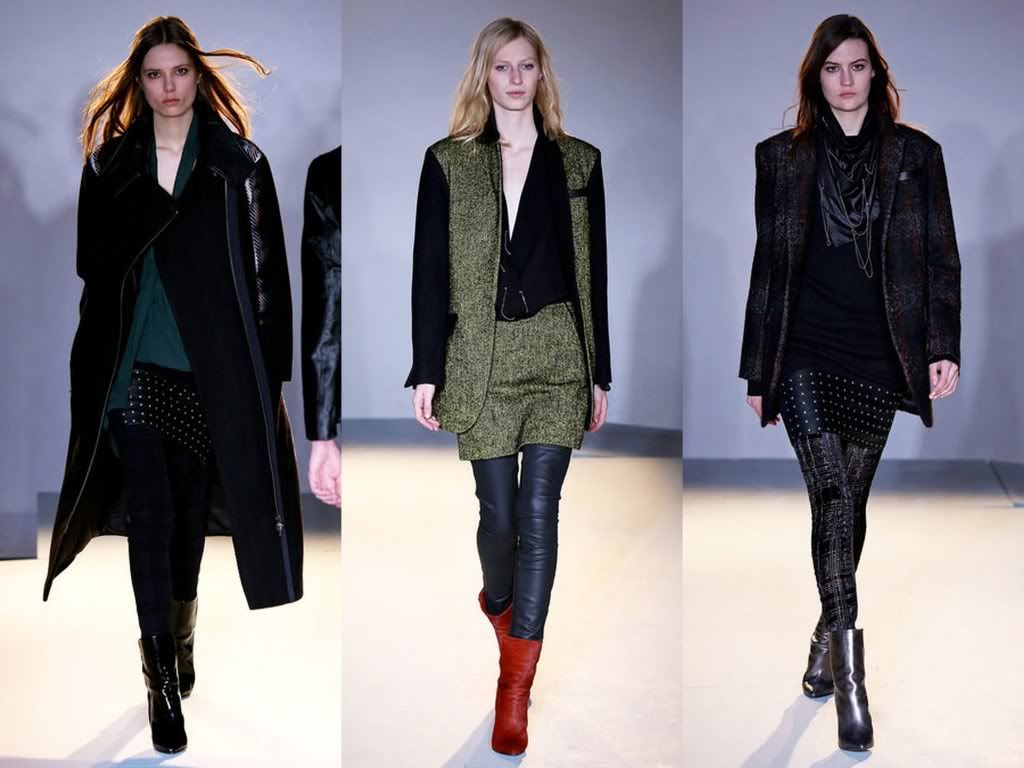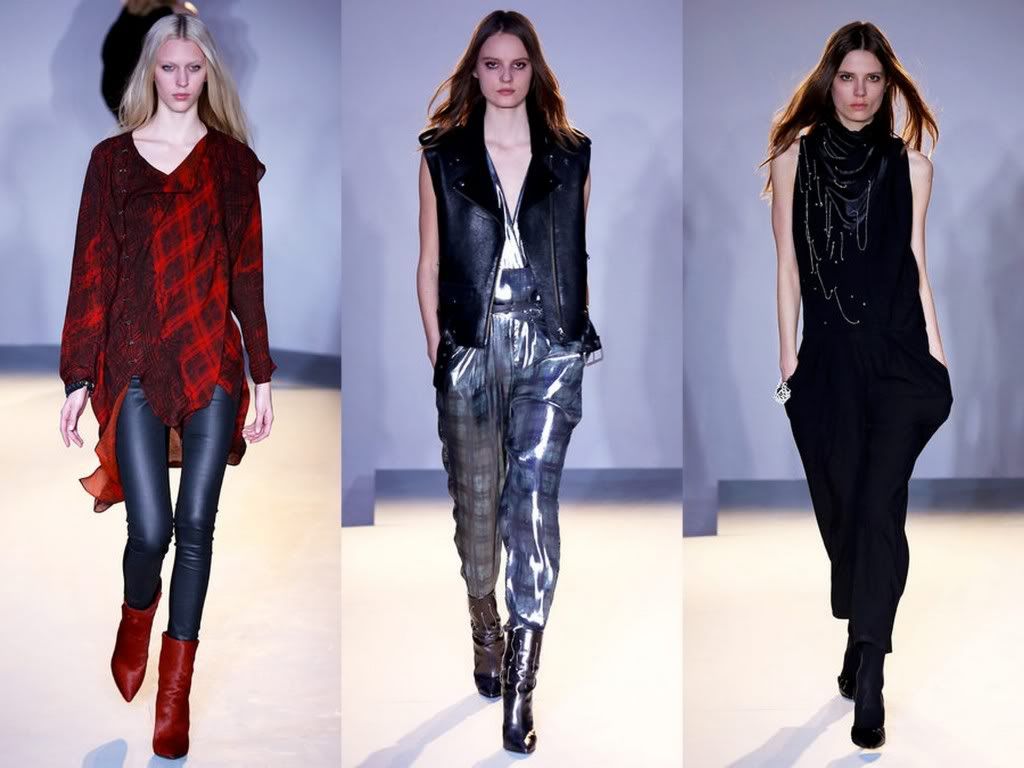 Edun
It was all edgy and rocker chic for Edun's collection this season. Plenty of leather was shown in the form of vests, pants, jackets, and basically everything else, but tweed opened up the show while a variety of plaids ran throughout. Thin chains were put on scarves and shirts, and in terms of styling it was all layers on layers on layers - something I see no problem with.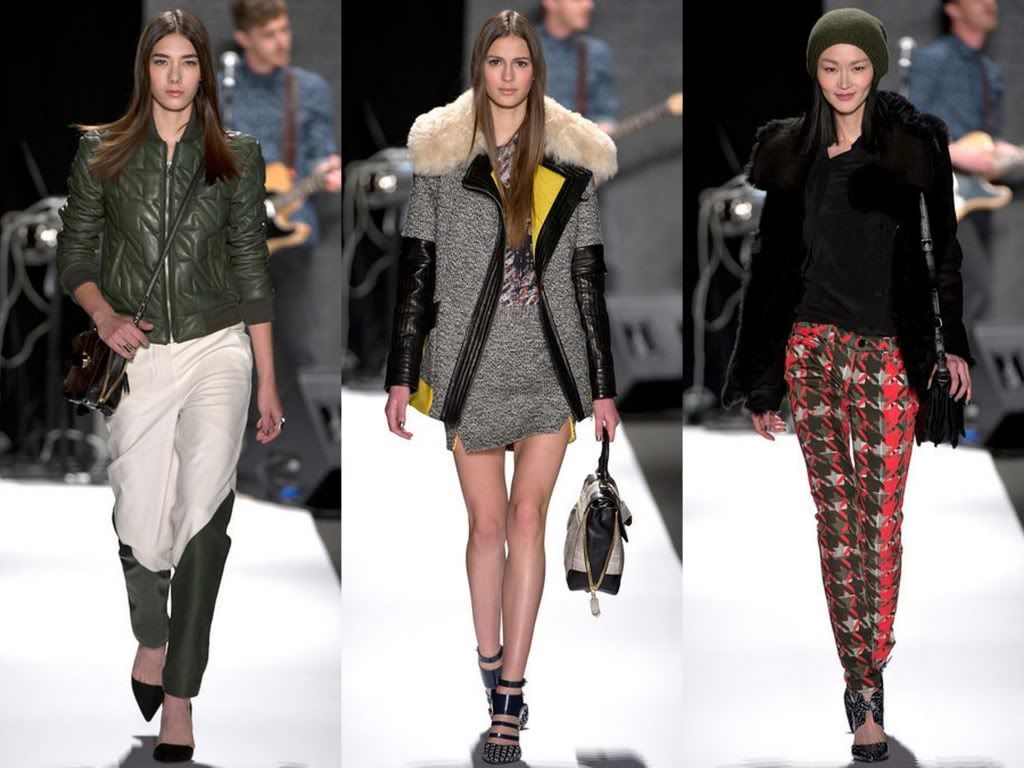 Rebecca Minkoff
Everything shown on the runway for Rebecca Minkoff's fall line is pretty much what I want hanging in my closet right now. The collection was cool, wearable, and a little rough around the edges - so basically, everything you could want. Plenty of prints were shown, and the show was closed out with boldly colored, structured dresses, adding a good amount of volume to the collection.
Cushnie et Ochs
It was all sleek, simple, and sexy at Cushnie et Ochs. For the most part lines were kept clean and a series of geometric cutouts made slinky dresses stand out. The palette was black and white, with a few printed pieces and deep greens thrown in for good measure. Fabrics ranged from satin to leather with two fox fur embellished coats, in both black and white of course.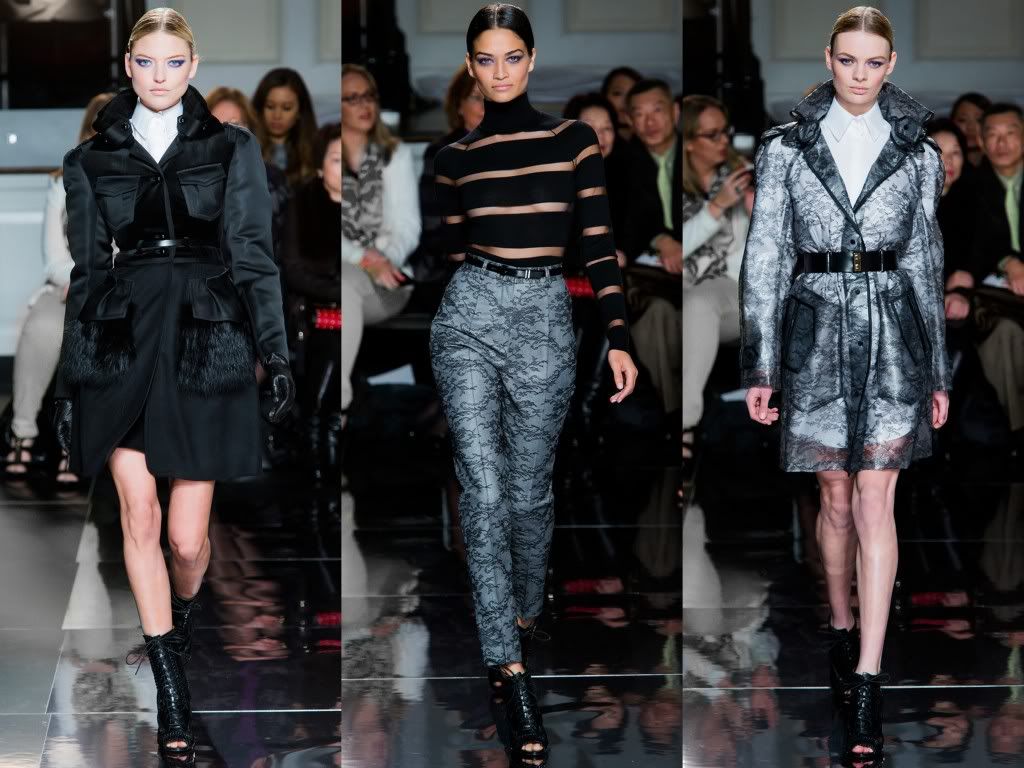 Jason Wu
It's a fact: Jason Wu can not put out a bad collection. This season was mostly black, white, and red all over (with a few other colors thrown in here and there, like that gorgeous cobalt blue finale dress) with lace-on-plastic giving a number of pieces and extra special something. The fur accents and pleats, along with the two sheer striped tops also made Wu's latest collection another triumph.
Credit: style.com & vogue